We asked our co-founder Faiçal Orakzai about how he had got the idea of easyBNB, what makes the company so special and why he loves Prague.
My name is Faiçal Orakzai, I was born in France – Paris, and I am the co-founder of easyBNB.
I met Kevin, my business partner, through my Czech wife-to-be. With her, we lived in London for six years, and after having our first child, we decided to move to Prague where her family is from.
I met Kevin regularly when we were visiting my wife's family, and we both like to play squash. After one game, we sat and discussed our ambitions and future projects. After working many years for big corporations, we both had the same desire to start our own business. Kevin was monitoring the development of short-term rental companies worldwide, and we believed that there was a big need in the Czech market to have such service. On top of that, we are both passionate travelers, and we love using Airbnb while we travel. We knew Prague is such an attractive destination and beautiful city this could be a great fit!
Since the beginning, our idea was to bring innovative technologies in the operations of daily short-term rental management. We aim to maximise occupancy and revenue of our clients by using the best tools available on the market.
We called the company easyBNB, as our mission is to deliver an easy solution for our clients. We do everything on their behalf, so they don't have to worry about anything regarding the flat management.
As much as we love Prague and living here, we believed that the level of service offered on the market was very low. We built the company to bring excellent customer service, not only for our clients but of course also for guests staying in apartments managed by us. For example, our team is available 24/7, 365 days a year including Christmas, New Year's Eve or Easter and speak five different languages to assist guests in case they face any issues.
It is all about people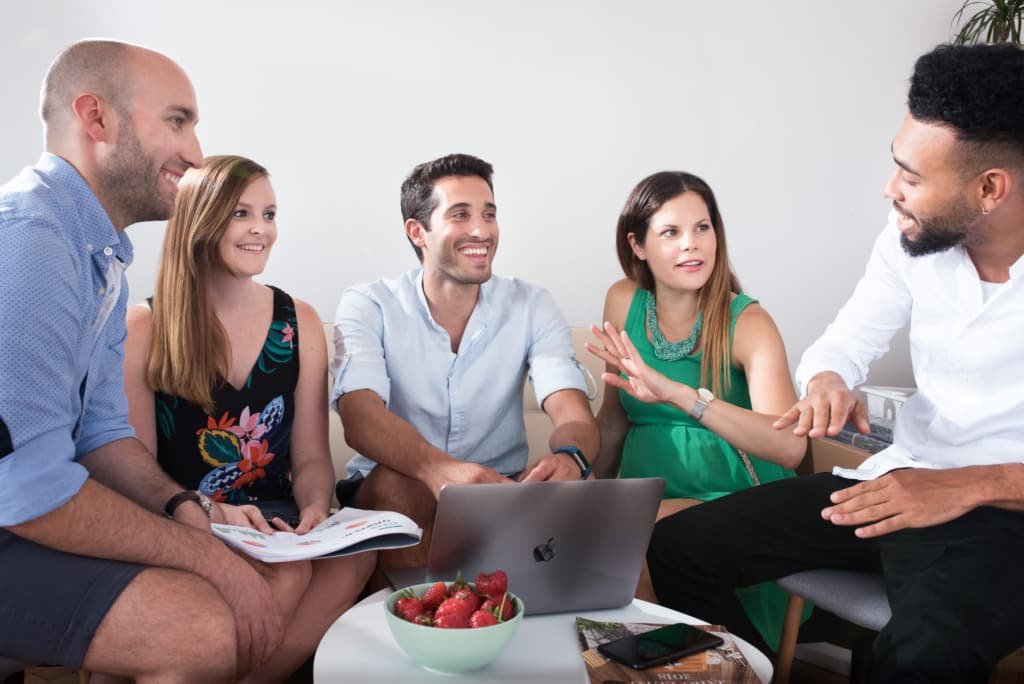 I love our team! They are young people of different nationalities (Czech, French, American, Spanish, Mexican, Russian, etc.) and backgrounds. We were nicely surprised about how passionate and dedicated they are!
It is not easy to find good people to work with, and we feel extremely lucky to have them with us. They are always ready to help and will not hesitate to go the extra mile to provide the best quality service.
I hope to be someone they like working with. In my previous experiences, I had the chance to manage large teams of people (30+) from all around the world. I put a lot of trust in people I work with and give them freedom. Like that, I believe they will not only be capable of performing their daily tasks well, but also they'll come up with interesting ideas on how to improve business and work more productively. We are very open to any suggestions that can make their work lives easier and the company more successful.
Our clients are apartment owners or anyone who rents a flat and wants to rent it short-term (with the permission of the owner of course). Those are usually busy people living in the Czech Republic but also in the USA, Israel, France, South Africa, Saudi Arabia, Singapore, etc. Some are Czech, and the rest are from all around the world. That is why they love easyBNB – they can be wherever and do not have to worry about their apartment, they can entirely focus on their core business, family, hobbies and just receive a monthly payout from us. They made their investments in properties and are looking for not only the best return on investment but also for having a reliable partner on the spot, who can sort out any problems that might arise.
Besides others, we also partner with real estate agents, developers and financial advisors.
About Prague, our dreams and goals
I have been living in Prague for three years now, and I can say it is the best city I've lived in. So far, I had the chance to live in France, UK, Spain, Sweden and Turkey. I believe the quality of services has been improving a lot over the past five years.
One of the aspects I like the most is safety. Of course, it is not perfect, but I have never felt as safe as living in Prague, which is extremely important when you have a family with kids.
And last but not least, Prague is one of the most beautiful cities in the world.
Our ambition is limitless! Not only we want to be the most significant player in Prague, but we would like to become the biggest short-term rental company in the world! We already successfully manage apartments in Madrid and Athens, and we are looking to expand in other cities and countries.